What's included
What's included: accommodation, park and pool, meals.
Day out in the Pyrénées (where scheduled as part of your itinerary).
What's not included: tuition fees, flights, insurance, transfers.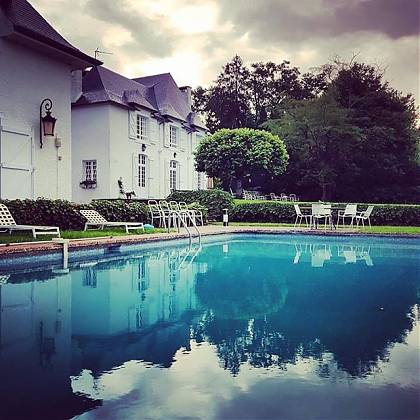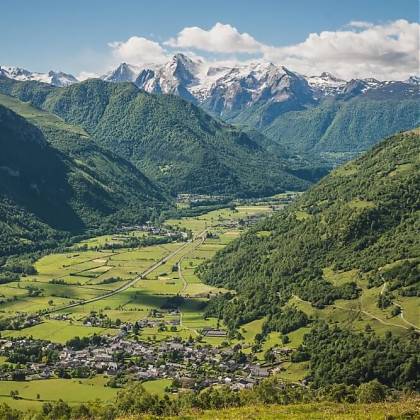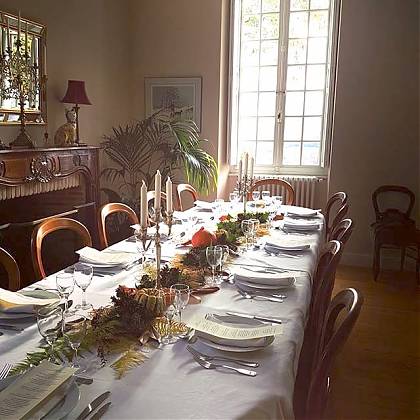 What's included in a Painting Holiday or Art Masterclass at Clos Mirabel
ACCOMMODATION, PARK & POOL
Your choice of single or double accommodation in the Manor House or the Winery at Clos Mirabel
Access to the Art Atelier at all times during your stay
Access to the communal living space in the Manor House, the park and the south facing terrace
Access to the swimming pool (partly heated by solar panels) May to October


MEALS
The growing & preparation of the food we serve comes, when possible, from our permaculture gardens and is prepared in our own kitchens.
Breakfast each day is a buffet of local and regional produce
Morning and afternoon breaks with coffee, teas, homemade tisanes, juices, cakes & confiserie
Lunch* with fresh, locally sourced produce or as a gourmet picnic out on location with wine
Apéritifs are served each evening before dinner
Dinner is a four course meal with selected wines
We can cater for special diets upon request. For more details see our food and wine page.
(*) Lunch is provided every day apart from lunch on your free day


DAY OUT IN THE PYRENEES
Where scheduled as part of your itinerary your group will visit villages of the Ossau Valley to experience places untouched since the 18th century. You will have the opportunity to paint in an environment of exceptional beauty overlooking the valley which offers a wide range of perspectives from the old houses with their traditional slate roofs to the mountain peaks. Lunch will be in a local restaurant or served as a gourmet picnic on location. For more details click here


WHAT'S NOT INCLUDED
Tuition fees (Fees are paid directly to the tutor, 8 weeks prior to the beginning of the class)
Travel to Clos Mirabel
Travel insurance
Transfers from train stations or airports
Stay tax 1.50€ per person/per night
NB: Transfers can be arranged by us upon request
Pau Airport to Clos Mirabel transfer (60€ single/20€ pp extra)
Pau Train station transfer (30€ single/10€ pp extra)
Clos Mirabel – Pau transfer (30€ single/10€ pp extra)
Pau – Clos Mirabel transfer (30€ single/10€ pp extra)
Lourdes Airport Transfer (90 single/30€ pp extra)
Biarritz Airport Transfer 200 euros
Toulouse Airport Transfer 500 euros
Prices are approximate and may be subject to change.