Food & Wine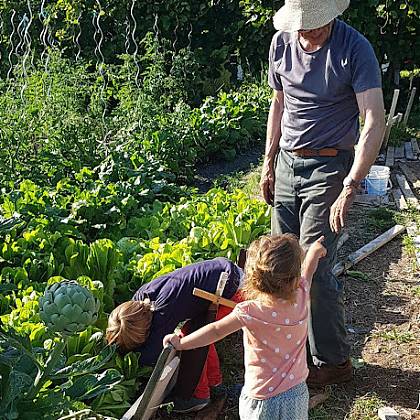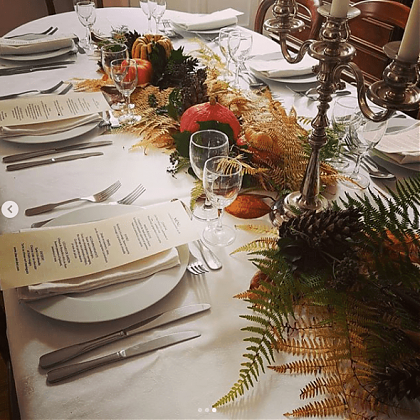 Rachel has sourced superb local & regional produce that changes with the seasons. Using her own flair & inspiration, she combines flavours & techniques that surprise & delight…an authentic experience at every meal.
During your holiday with us, you will enjoy buffet breakfasts, light lunches served in the dining room, out on the terrace, or a gourmet picnic out on location.
In the evening, apéritifs served on the terrace or in front of the fire may include home made cordials infused with Cardamom, Elderflower or Rosemary. You will taste quality wines from the Jurançon vineyards that, like here at Clos Mirabel, are located high up on terraces to take advantage of the gentle oceanic microclimate and the hot dry air of the Foehn. Try the dry wines and sweet and even sparkling Rosé made by our neighbours at Clos Thou.
Begin to savour your four course dinner… Fine dining and memorable moments…
A vibrant, rich & colourful cuisine that may include classics of the SW such as canard revisited and even foie gras, garden to table vegetables roasted and grilled, rich soups and salad combinations all with their accompanying condiments. Trout & salmon may appear with Roussanne peaches from Monein. The plateau de fromage includes cheeses from the Ossau Valley & Pays Basque to be followed by autumn crumbles or summer sorbets and always the pièce de résistance, Chocolate & Chestnut fondant.
A delightful culinary experience awaits you in the sharing of wonderful food & wines in the company of fellow artists & friends as part of your all-inclusive art retreat.
The growing & preparation of the food we serve comes, when possible, from our permaculture gardens and is prepared in our own kitchens. It is part of the creative input here at Clos Mirabel. We believe food & wine and the pleasures of the palate contribute to connection, conviviality and sharing.