Painting Holidays & Creative Retreats in the French Pyrénées
We have prepared for you an extraordinary experience and perhaps one that you have been dreaming of over the last two years: to be creative, to take the time to learn something new and unique, to feel welcome, in total confidence and safety and to enjoy and share wonderful food and wines in the company of interesting people.
Our painting holidays and creative retreats bring together small groups in an environment of outstanding beauty, conducive to both rest and rejuvenation. You will be uplifted by the presence of an exceptional tutor with the capacity to guide you on an extremely stimulating artistic journey. Our tutors are all renowned artists and published authors. They provide a unique occasion to dive into very diverse artistic environments, to explore new paths, helping you to discover your own hidden talents.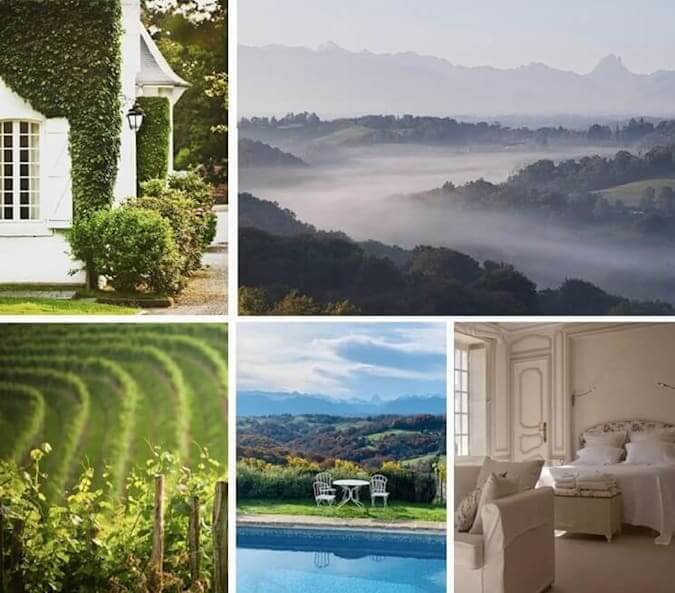 Clos Mirabel Art Ateliers
Welcome to Clos Mirabel's Art Ateliers specialising in Painting Holidays, Botanical Art, Makers' Retreats, and Writers' Retreats, Jurançon, Pau, SW France. Set in private parkland, amidst the gentle hills of Jurançon, overlooking vineyards and the entire chain of the Pyrénées Atlantiques, the C18th Manor is at the heart of the estate.
Our tutors come from all over the world bringing their expertise and considerable teaching experience. Each course is unique, devised by the tutor for small groups. Tutoring takes place inside, en plein air in the Clos Mirabel park and the Pyrenean mountain villages of the Ossau valley.
The Creative Studio, offers a spacious and flexible open plan layout of 75 m2. It is available at all times during your stay.
Accommodation, Food & Wine
All our accommodation has been carefully renovated and skilfully decorated. All rooms in the Manor have air conditioning and we offer single, twin or double occupancy. There are two large salons and dining room that give onto large south facing terraces. The pool is partly heated by solar panels and is open May to October.
At Clos Mirabel food & wine are one of our passions. Everything is homemade with great attention to detail and when possible with produce from our own permaculture garden. Breakfast is a buffet of local and regional produce. Lunch is often served on the terrace or as a gourmet picnic on location. Dinner is a four course meal with selected wines from local producers. Apéritifs are available each evening before dinner. We can cater for special diets upon request.
Accompanying guests are most welcome, click here for more information.
Discover our Painting Holidays Discover our Botanical Ateliers Discover our Makers' Retreats Discover our Writers' Retreats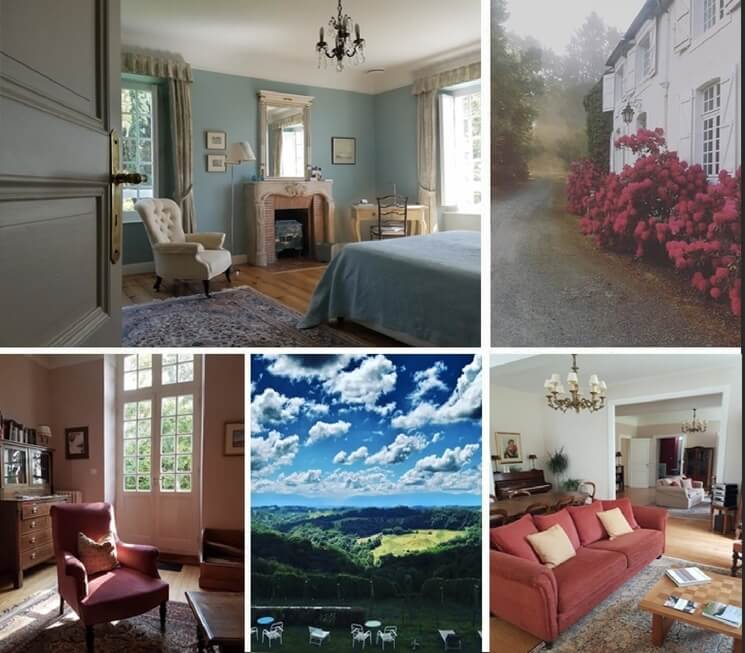 Testimonials 👏
Thank you so much for your hospitality but also for your 'realness'.— D Gough

Thank you for hosting this most beautiful week of my life. I have met some lovely friends, learned some lifelong skills and committed to my lifelong partner. This has been a dream at Clos Mirabel. I leave a piece of my heart here with you all and the mountains.— Kaiti & Andrew

A week of enchantment, incredible accommodation, delicious food and such generous hospitality.— M Macnutt

What an amazing experience. Thank you for nourishing us in all the ways. I leave with a full heart.— Michelle