Painting Holidays & Art Masterclasses
in the French Pyrénées
2021 EVENTS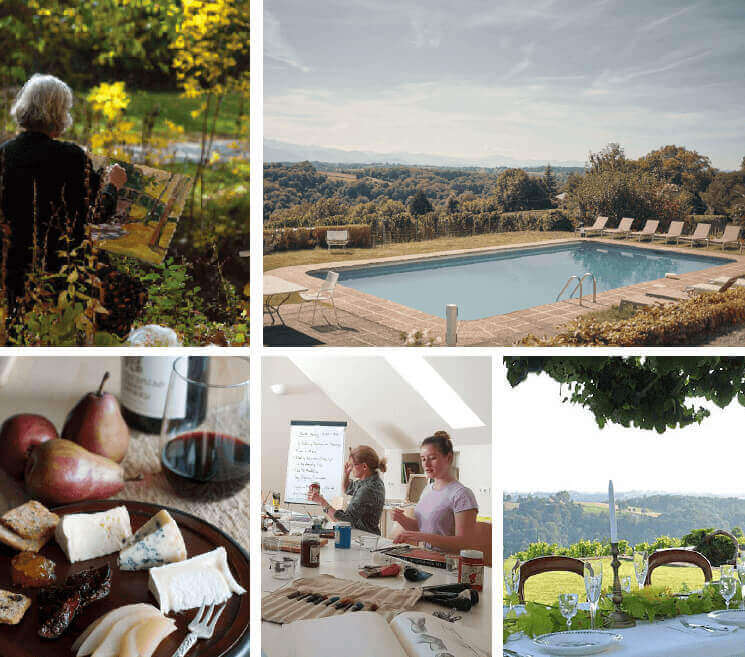 A week's programme
The following is a typical one week's painting course itinerary at Clos Mirabel.
Class­es will be held in the paint­ing stu­dio, the grounds of Clos Mira­bel and on lo­ca­tion in the vil­lages of the Os­sau Val­ley. The stu­dio will be avai­l­able through out the week in­clud­ing evenings.
Class­es start at 10am and fin­ish at 12.30pm for lunch. The afternoon session starts at 1.30pm and finishes at 4pm Sun, Mon, Tues, Thurs, Fri­day. Wed­nes­day is a free day to give you the op­por­tu­ni­ty to vis­it the his­toric town of Pau.
Clos Mirabel reserves the right to make changes to the itinerary.
Non Participitating Partner
We are very happy to welcome non-participating partners, husbands, wives, partners, friends of people who come on one of our courses.
We can suggest a wide range of activities to make your stay even more memorable.
Click through to learn more…