Our Art Studio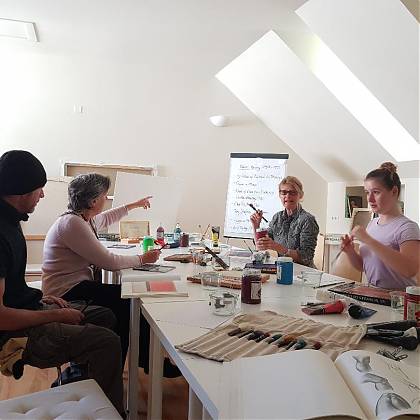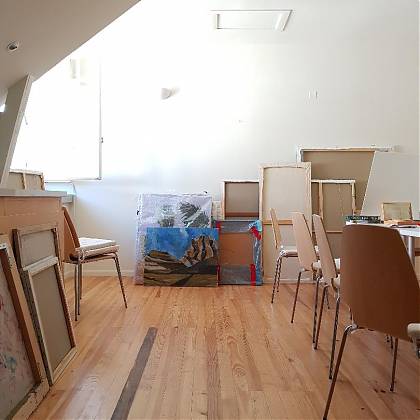 To save you from being overloaded on your flight we can provide the following: Portable easels and chairs and drawing boards.
Plein air painting: summer and autumn are usually warm. Winter can be cold and wet and springtime weather can be mixed. Over the course of a year, temperatures typically vary from 36°F (2°C) to 79°F (26°C) rarely falling below 27°F (-2°C) or rising above 89°F (31°C).
The Art Studio, full of natural light, was designed by our Italian architect Giovanna Anselmi and offers a spacious, flexible open plan layout of 55 m2. It is accessible at all times during your stay at Clos Mirabel.
Additional outdoor covered spaces are available when working with larger formats.
Your tutor will be in touch well before the course with a suggested list of materials.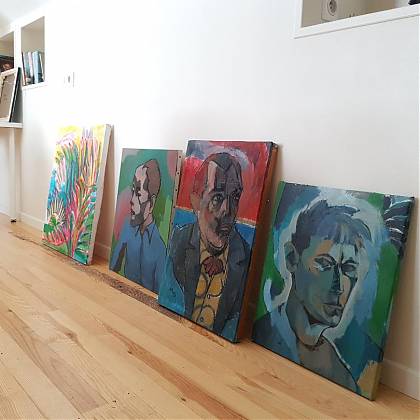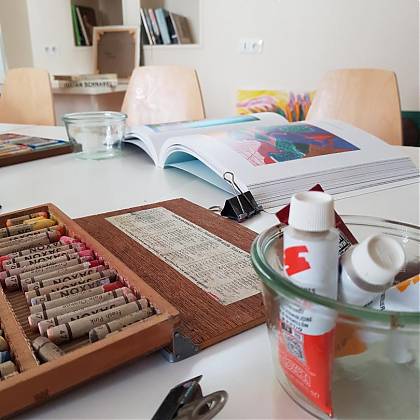 What our Clients say about us 😉
Thank you so much for your hospitality but also for your 'realness'.— D Gough

Thank you for hosting this most beautiful week of my life. I have met some lovely friends, learned some lifelong skills and committed to my lifelong partner. This has been a dream at Clos Mirabel. I leave a piece of my heart here with you all and the mountains.— Kaiti & Andrew

Wonderful class, food and memories! Thank you so very much.— L. Gastinger

A big thank you to you both for all the effort that went into making the painting holiday such a success.— Alastair & Varvara