About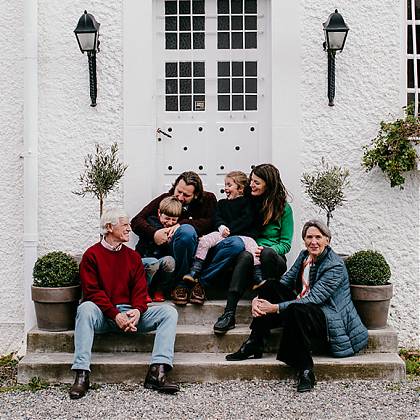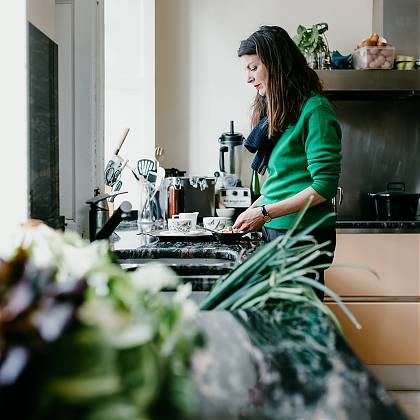 In 2003, Ann and André, having fallen for the outstanding beauty of Clos Mirabel moved from central London. They came with their young daughter, Emily, and an international background and long experience in diplomacy and tourism. Their project was to create, step by step, a small seminar centre to host small groups and provide an outstanding, relaxed environment for residential stays conducive to health, social connection and purpose.
They undertook major renovations under the guidance of their Italian architect, Giovanna Anselmi, maintaining the highest quality in materials and paying great attention to the environment. They see themselves as custodians to protect, preserve and share the beauty of the estate and their home.
Since 2017 Ann & André have been joined by members of the next generation. Rachel and Xavier left Paris with their young family to manage and continue the development of Clos Mirabel and enjoy the quality of life that such a location and activity allows. They have brought their own interests and talents to the mix.
Rachel, formerly a Parisian stylist with an international career, now pursues her passion for food. She has created a style that is natural and true to her own ideals; using the freshest seasonal produce that is locally sourced and when possible homegrown in the Clos Mirabel Permaculture and herb garden. She produces food that is vibrant with flavour and colour complemented by fine wines.
She pays tribute to the outstanding produce so readily available in this area of the Béarn and Basque Country, evidence of ongoing traditions and heritage. She recognises the importance of fine French cuisine and the influence of her native Québec and North American culture. She is drawn to the local produce and their specialities in all simplicity as well as Mediterranean and Middle Eastern cuisine.
She is particularly inspired by the work of Yotam Ottolenghi. Her latest culinary interest lies in the Kaukasis, the vibrant region that bridges Europe and Asia. Rachel is equally interested in the emerging movements of plant-based and raw food producing delicious vegan specialties and dishes that are gluten and lactose free. Always seasonal cooking at its very best.
Xavier studied Visual Arts and Art History at the Sorbonne followed by postgraduate training at the Waldorf Institute in Stuttgart, Germany. This combination of a contemporary and academic training followed by the Waldorf's highly creative approach to the teaching of art continues to influence his work and his philosophy. Xavier believes that the creative arts are an integral part of individual balance and wellbeing which in turn has a wider societal influence. Art has the power to be transformative because we all benefit from the unlocking of individual creative potential: it impacts positively on us at a personal level and contributes significantly to societal development and economic health.