Where to find us?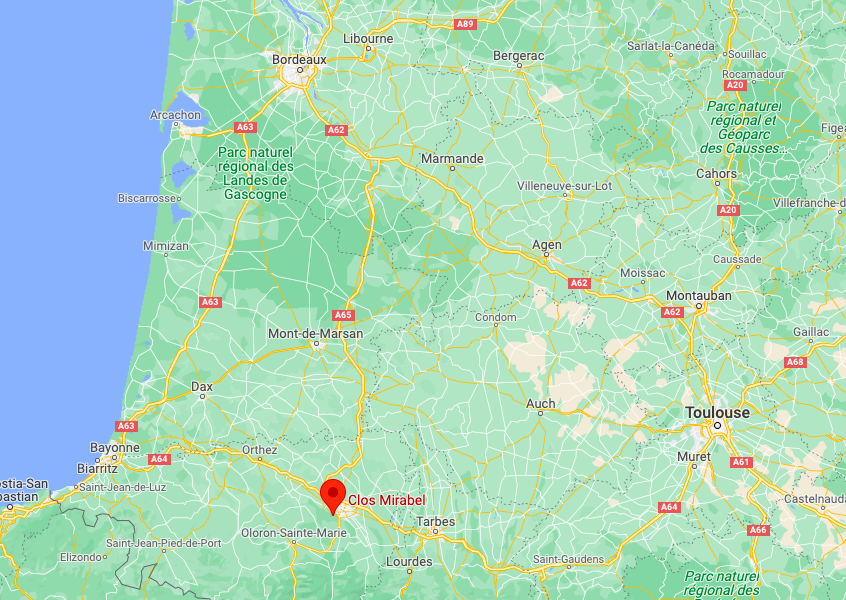 We are pleased to inform you that Air France/KLM's low-cost airline Transavia has recently opened new lines between Paris and Pau.
Airports
Pau to Paris with Transavia
Lourdes/Tarbes to London-Stansted, Dublin and Bruxelles with Ryanair
Biarritz to London-Gatwick, Bristol, Basel and Berlin with Easyjet
San Sebastian, Toulouse and Bordeaux offer many other connections.
Train station
Pau
London/Paris/London by Eurostar
Paris/Pau/Paris by TGV
A night train from Paris to Pau is now in operation.
Clos Mirabel Atelier
276, avenue des Frères Barthélémy
64110 Jurançon
Pau, Pyrénées-Atlantiques
S.W. France
Geographical coordinates: 43.282667 Lat, -0.412890 Long
Phone: +33 (0)679 590 491
Email: info@clos-mirabel.com
Find us on Google Maps™: Clos Mirabel Atelier