Our Creative Studio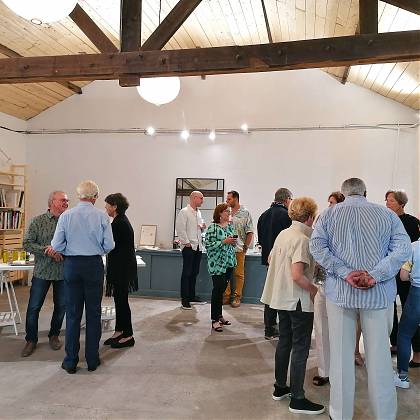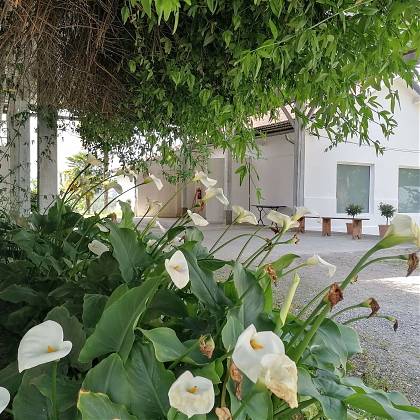 To save you from being overloaded on your flight we can provide the following: portable easels, chairs and drawing boards. Additional equipment will be provided where required for specific courses.
Creative writing courses will be set up as per the tutors' request.
Plein air painting: summer and autumn are usually warm. Winter can be cold and wet and springtime weather can be mixed. Over the course of a year, temperatures typically vary from 36°F (2°C) to 79°F (26°C) rarely falling below 27°F (-2°C) or rising above 89°F (31°C).
Our new Creative Studio, offers a spacious, flexible open plan layout of 75 m2. It is accessible at all times during your stay at Atelier Clos Mirabel.
Additional outdoor covered spaces are available.
Your tutor will be in touch well before the course with a suggested list of materials.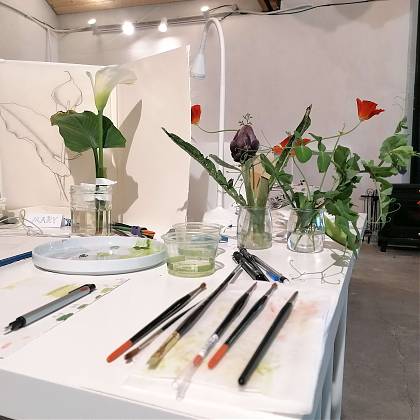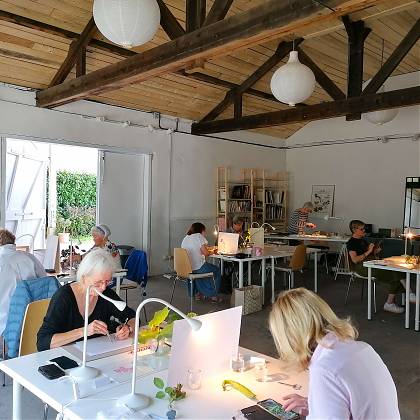 What our Clients say about us 😉
Thank you so much for your hospitality but also for your 'realness'.— D Gough

A week of enchantment, incredible accommodation, delicious food and such generous hospitality.— M Macnutt

Thank you for making my first visit to France amazing! Don't forget to send the recipe for aubergines because I really loved it. Come and see me sometime in Indiana.— Jody

Came here for Jenny Aitken's course and thought it would be wonderful – but the painting, the house, the welcome, the company, the food, and the views all surpassed our expectations. It was truly one of the best experiences of my life and I loved every second of it.— Mr and Mrs Walsh